Mon Timber are here to help with any of your home improvement projects. This includes building a new fence, landscaping your garden, or putting a new roof on your home.
We offer a range of sawn timber products, including timber fencing, sleepers, batten and scaffold boards, that are sure to meet your specific needs. We also supply graded timber carcassing and CLS. Our products are sustainably sourced and of the highest quality, ensuring their durability and longevity.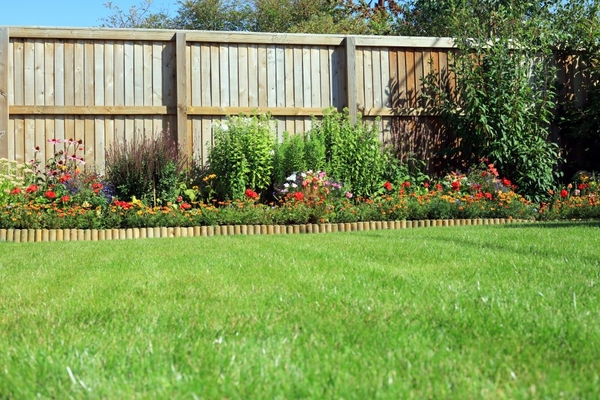 Fencing is an essential part of any property, providing privacy, security, and aesthetic appeal. At Mon Timber, we offer a wide range of high-quality fencing materials to suit any need or budget.
Featheredge Fence Boards
Feather edge fencing is a popular choice for its durability and strength. Our feather edge fence boards are made from high-quality timber and are pressure-treated to ensure long-lasting protection against the elements. They are ideal for use as boundary fences and can be used to create a secure and private area for your home or business.
Picket Fencing or Round Top Fencing
For a more decorative and traditional option, picket fencing is a great choice. Picket fencing is perfect for creating a charming and inviting border around your garden or property when privacy is not a priority.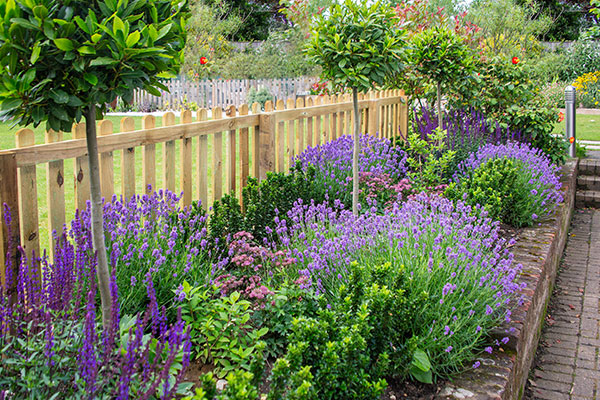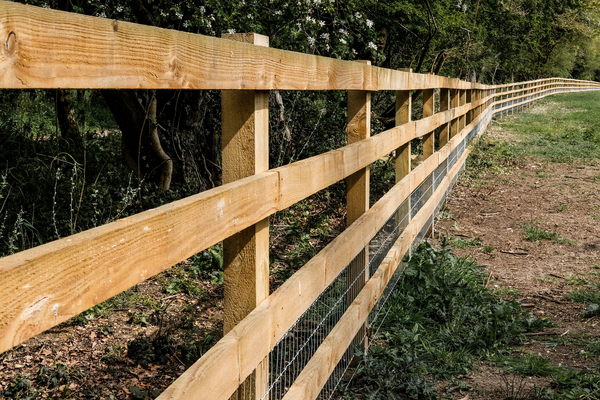 Ranch Fencing
Ranch-style fencing is another popular option that provides a rustic and traditional look. Our range of gravel boards can be used to create a sturdy and attractive fence. Ranch fencing is ideal for use on larger properties and can be used to create a natural-looking boundary for your land.
Fencing Timber & Accessories
In addition to these options, we also offer a range of accessories and supplies, including posts, rails, post concrete and hardware including steel post supports. Our team of experts can help you choose the right timber fencing supplies for your project.
Ideal for fixing claddings, tiles, shingles, and shakes. Treated options are available for added durability.
Typically 47 x 50mm, providing a fixing point for plasterboard. Also available pressure treated.
Timber battens are versatile and can be used for several fencing applications, including as a strut to secure fence posts in position within concrete while it sets.
Essential for providing a secure fixing point for various flooring materials. Treated options are available.
Designed for use in timber frame construction, treated battens can be fire retardant treated if required. Our timber battens are available as FSC® certified or PEFC certified sourced from responsibly managed forests. Whether you need timber battens for a specific project or general construction purposes, we can deliver them directly to your site or yard.
Contact us today for high-quality timber battens that provide reliable performance for your construction needs.
Softwood Sleepers
Our treated softwood sleepers are a popular choice for their affordability and resistance to rot, decay and insect damage. They are pressure-treated, which penetrates deep into the wood to provide long-lasting protection against the elements and are ideal for use in garden beds, retaining walls, and edging.
Softwood sleepers come in two colours; green and brown. Either colour would be ideal for the garden, providing a rustic and natural look.
Oak Sleepers
Oak sleepers are a premium option that provides both strength and beauty. Our European oak sleepers are sourced responsibly and are known for their durability and resistance to decay. They are ideal for use in high-end landscaping projects and can be used to create stunning garden features and outdoor furniture.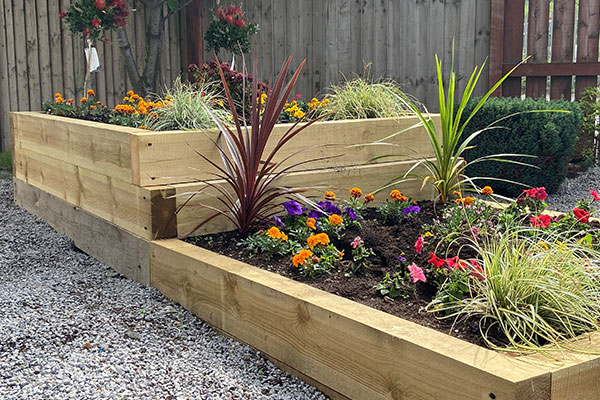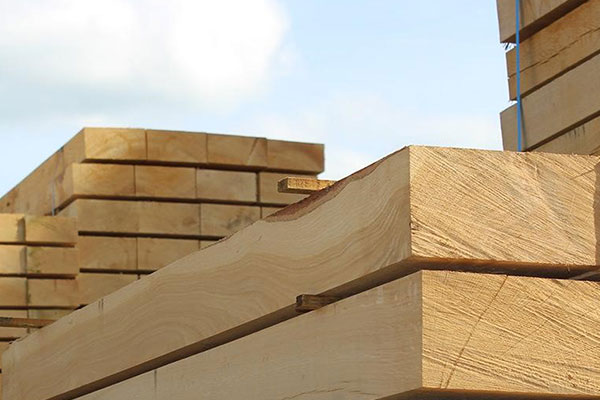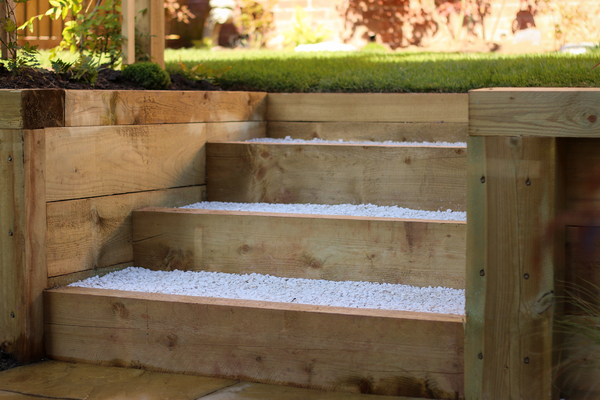 All three options are available in the standard 200mm x 100mm x 2.4m sizes are available; contact our sales team for further information.
Whether you choose green-treated, brown-treated softwood sleepers, or European oak sleepers, you can be sure that you are getting a durable and long-lasting product that will add value to your property.
Timber battens are a crucial component in various construction applications, providing a strong and reliable fixing point for a wide range of materials.
We stock high-quality timber battens that meet the British Standard BS5534 and are treated to User Class 2 for increased durability and resistance to weather, insects, and rot.
Our battens have a desired service life of up to 60 years, providing long-lasting support for your roofing, cladding, and flooring projects.
Apart from roofing applications, our treated and untreated battens are also suitable for use in several other areas, including: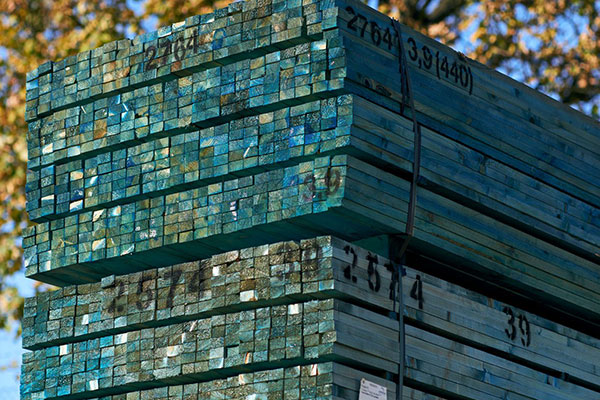 Scaffold boards are an essential construction material that provides support for workers and equipment on building sites.
Our scaffold boards are made from high-quality European whitewood, which is sourced from sustainable forests.
Timber frame structures can take advantage of treated battens, which can be specially treated for added fire retardant properties if needed.
All our Scaffold boards are compliant with British Standards BS2482 and can be used on Scaffolding, temporary walkways and kneeling boards.
Our scaffold boards come in the standard 38mm x 225mm x 3.9m lengths and can be cut to size if needed.
They are pressure-treated to provide long-lasting protection against weather and insects and are suitable for use in all types of construction projects. They also include galvanised metal edges for extra stability and to prevent the ends of the boards from splitting.
Invest in our high-quality scaffold boards and ensure the safety and stability of your construction project.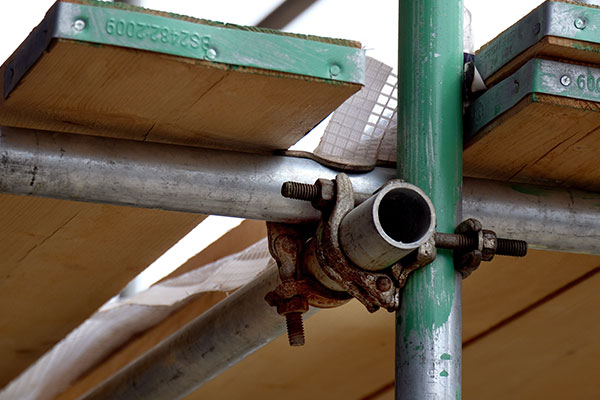 Take a look at the sawn timber range on our online store,

www.milltimberdirect.co.uk

, where you can choose to collect your order from our Mon Timber Newport, Cardiff, or Crumlin branches.
We offer delivery on sawn timber supplies across much of South Wales, including Cardiff, Newport, Cwmbran, and Caerphilly, plus delivery across the U.K.