The Mon Timber Engineering Division incorporates state-of-the-art design and manufacturing technology to value-engineer and manufacture customised roof trusses.
We use the worldwide, market leading MiTek MBA & Pamir software suite to transform the architectural vision to a value-engineered reality.
Using state of the art engineering, 3D modelling and CNC computerised saws, our manufacturing facility gives you peace of mind that your bespoke roofing solution will meet your building's demands.
Our specialist team has more than 70 years combined experience in the field, so you know that your project is in safe hands.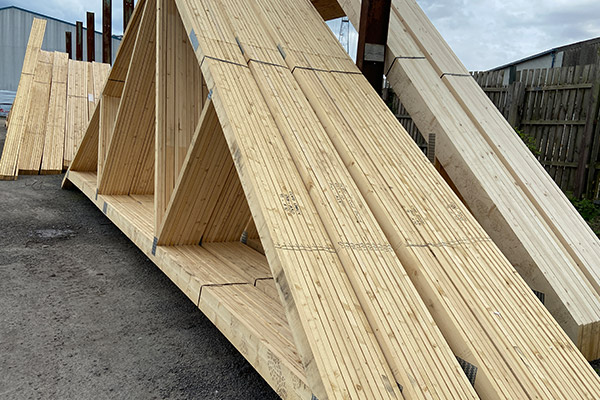 What is a trussed rafter?
A trussed rafter is engineered to provide a structural frame for the support of roof, or similar, structures.
Roof trusses are pre-fabricated from high quality, stress graded timbers and joined with steel nail plate fasteners.
An incredibly versatile roofing solution, trussed rafters can be designed in a variety of profiles and shapes to suit all applications – from the smallest extension, to the biggest 'Room in the Roof' or attic project.  In fact, roof trusses or trussed rafters are now specified for the majority of domestic roofs built in the UK and Eire.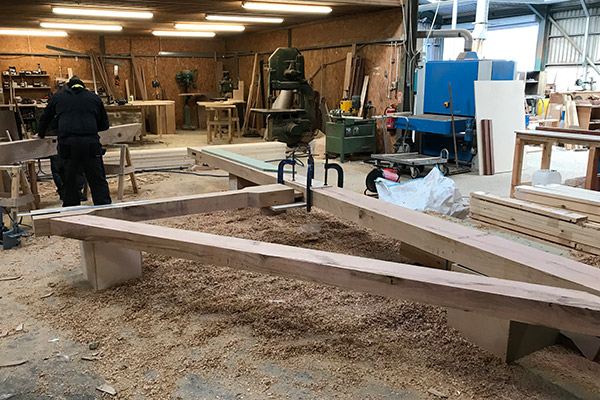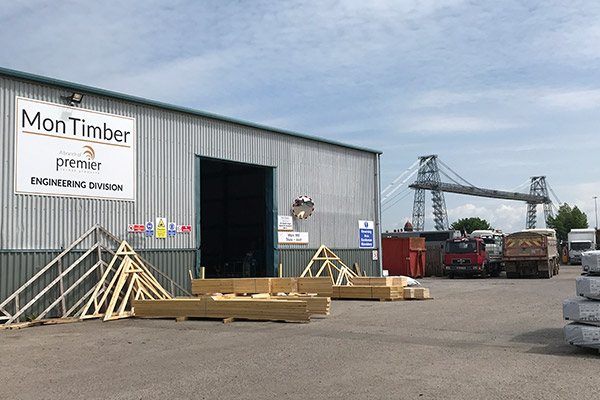 Where are roof trusses used?
New build construction
Commercial buildings
Industrial buildings
Residential housing; social housing, private housing
Attics or room in the roof
Extensions
What are the benefits of choosing a truss rafter?
Roof trusses are a versatile, practical and fully engineered roofing solution suitable for a wide range of roof structures and building types
Materials savings vs a traditionally built roof; trussed rafters can use up to 40% less timber than a traditional roof
Significant installation time savings vs traditional methods of construction
Quick erection of the roof structure enables other trades to start work quickly
Trusses are pre-fabricated which releases joiners for other work, thereby reducing overall labour costs
Speed of on-site construction allows just-in-time delivery to site
Limited on-site storage space is needed
Reduced risk of damage or loss on-site
Large and complex roofscapes can be designed
Spans of up to 18m can be achieved
Attic trusses or 'room in the roof' trusses can maximise useable living space in the property
Potentially eliminate steel beams from the roof structure
Made from sustainably sourced TR26 graded softwood, a specialist grade for trusses
Trusses are designed to EC5 ( Eurocode 5)
UKCA accredited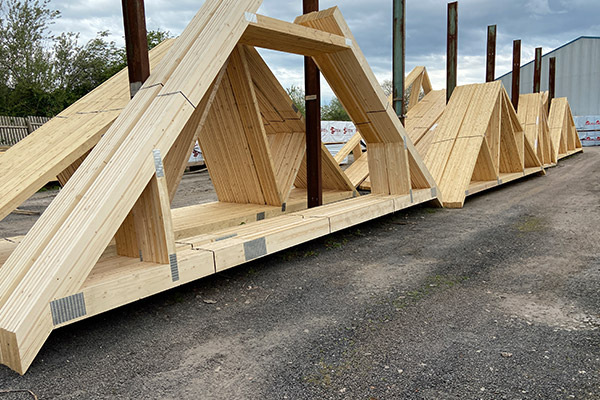 Designing your roof truss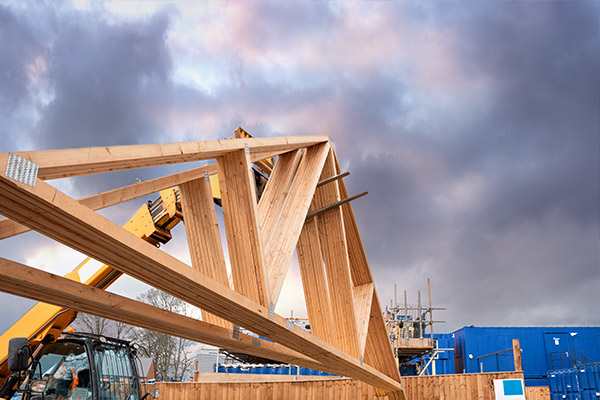 Contact us about roof trusses
Fill out your details in the contact form below and a member of our team will be in touch as soon as possible to discuss your requirements.
We also design and manufacture Posi joists and I beam joists, so you can buy both your roofing and flooring packages from Mon Timber.