The Mon Timber Engineering Division has the capability and know-how to design and manufacture your bespoke I-Beam Joist flooring system. From small renovation projects or a large commercial, industrial or domestic new builds, our engineered timber specialists can help.
Our specialist team has more than 70 years combined experience in the field and uses market leading software suite to transform the architectural vision into a value-engineered reality.
By utilising modelling software, our Engineered Timber team can accurately design your bespoke flooring solution and provide a cost estimate.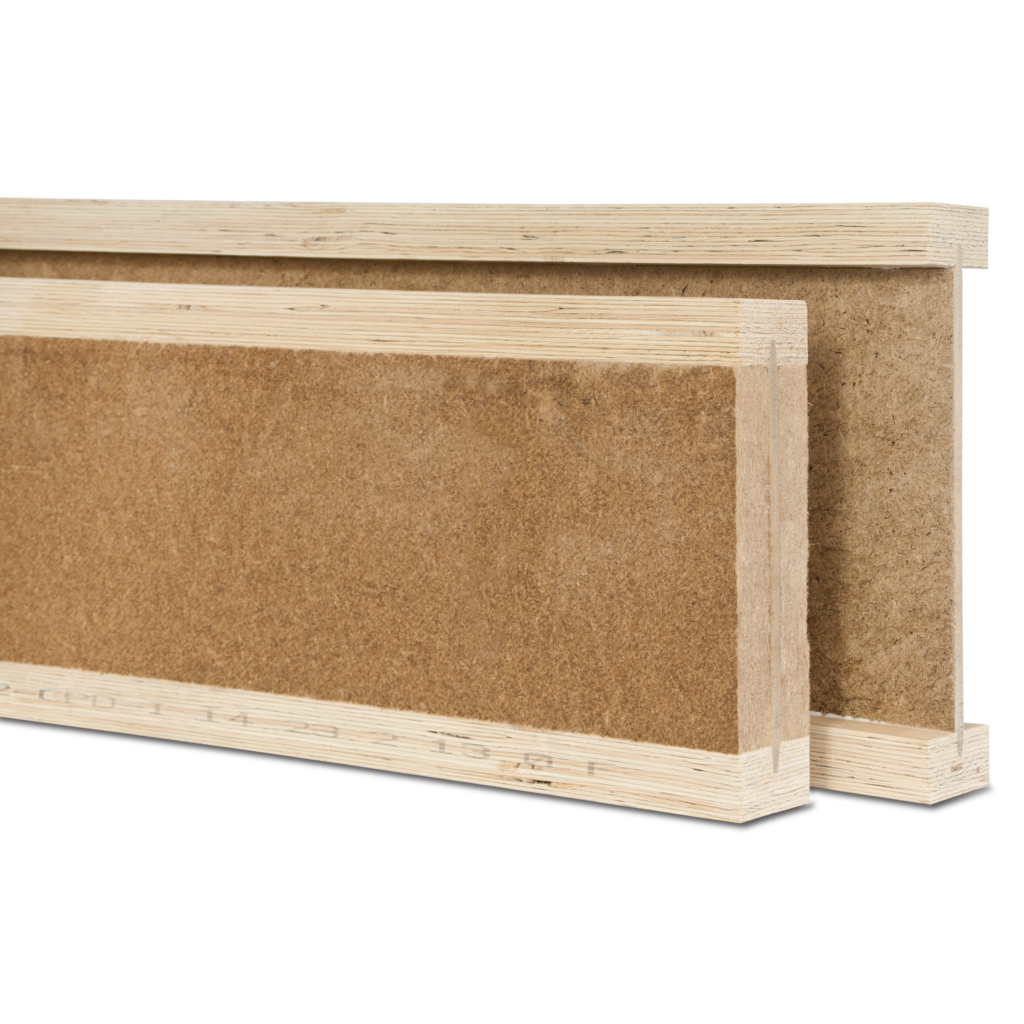 At Mon Timber Engineering, we employ the superior Steico I-Beam Joists, renowned for their exceptional quality, to create your customised flooring solution. These I-Beam Joists are specifically designed with an 'I' shaped cross-section and employ premium materials, resulting in inherent strength.
This design ensures a remarkable load-bearing capacity while minimising thermal bridging between floors.
Furthermore, the Steico I-Beam Joists are lightweight, facilitating easy handling and installation processes.
These joists are meticulously manufactured using sustainably sourced materials and adhere to the highest specifications and tolerances. By utilising these environmentally conscious materials and adhering to modern construction standards, our products at Mon Timber contribute to the overall sustainability credentials of your project.
Where are I Beam Joists used?
Construction of new buildings
Commercial structures
Industrial facilities
Residential housing, including social housing and private housing
Applications for flooring
Renovation projects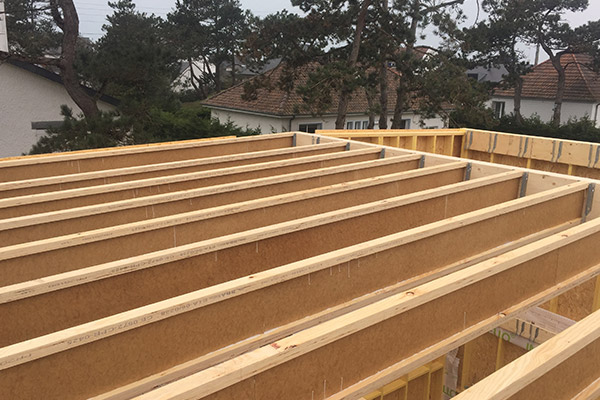 What are the benefits of choosing an I Beam Joist?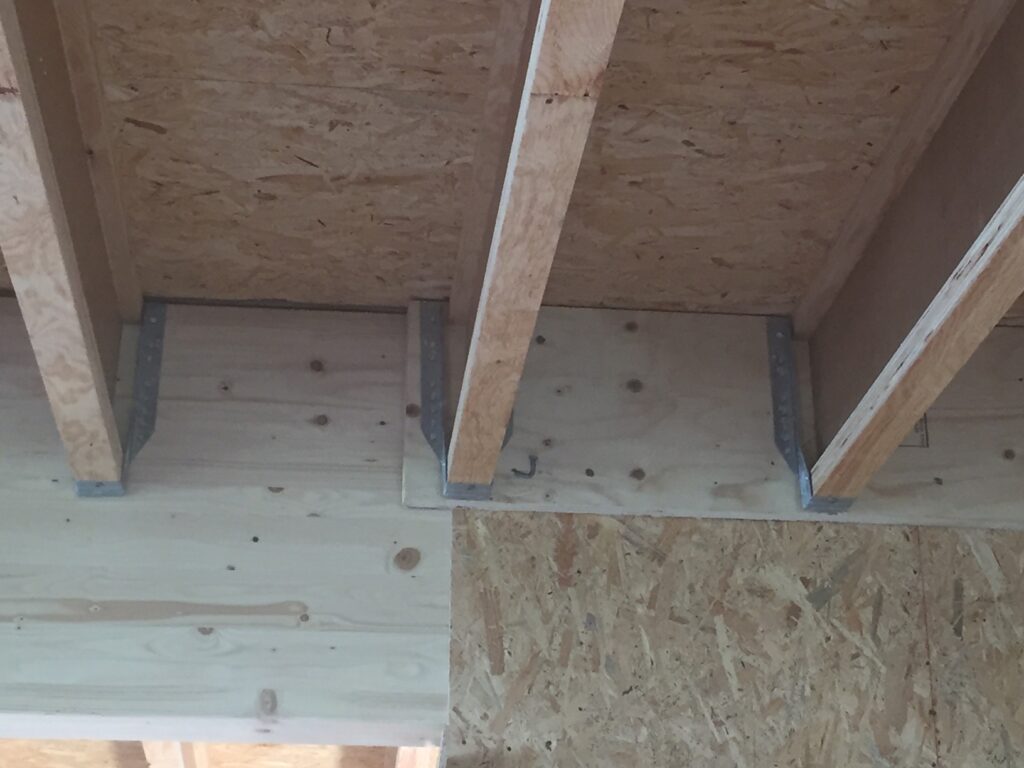 Designing your I Beam flooring
There are a few simple steps we take, in order to design the floor joist kit for your building project.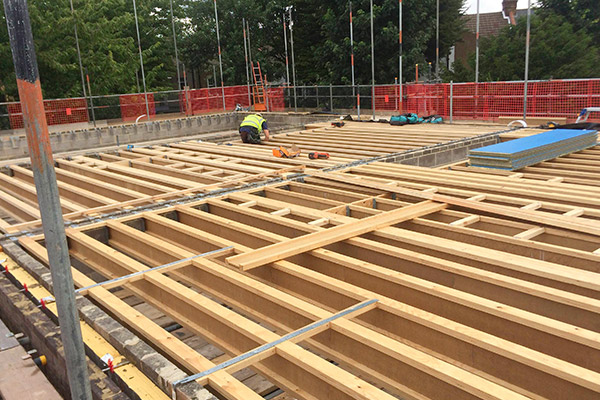 Contact us about I Beam Joists
Fill out your details in the contact form below and a member of our team will be in touch as soon as possible to discuss your requirements.
Our I-Beam Joists are made-to-measure, so call us to discuss your requirements on 01633 414 414 or email us at engineering@montimber.co.uk
We also design and manufacture roof trusses and Posi joists, so you can buy both your roofing and flooring packages from Mon Timber.